Isn't it time to take your organization to new heights?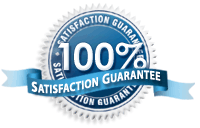 Money-back guarantee if you attend all classes, use the techniques and do not get the results you want.
Experience for yourself why Mandy's group-coaching programs will help your team make rapid, measurable
gains in performance.
Leadership & Team-building
Learn, practice and integrate innovative techniques and tactics used by the world's most successful leaders. Become a better leader, coach and mentor. Build a winning team.
Learn How to understand & influence behavior
Communicate with Power and Precision:
Real-world Tools to Sell, Negotiate and Influence
Hands-on supervised practice to help you master the art
and science of persuasion.
Over the Top Business Building

Proven strategies for busy professionals and business owners who want to plan, organize and grow their business. Discover quantum planning tools to streamline your sales and marketing process. Position yourself more successfully. Leverage your time and energy. Streamline workflow. Get focused on what is important
To arrange a program for your group, please call 954.587.8873

Popular Workshop Topics
1. Irresistible Influence:
The art and science of understanding and triggering motivation
A highly interactive workshop that builds camaraderie between team members while they acquire advanced communication tools to better sell, negotiate, influence and lead.
Formats: 2 day seminar, 1 day seminar, 3 hour & 1 ½ hrs ResultShops™
Imagine the possibilities of knowing how to understand, predict and influence behavior!
• Become a more effective leader
• Discover how different people are motivated and why they act the way they do
• Learn the right way to communicate and get along with anyone
• Discover precisely how to customize your language to get anyone to buy from you
• How to manage the strengths in your team instead of suffering from the weaknesses
• Communicate with powerful precision and sell to your most difficult client
(P. S. These techniques also work on your spouse, boss and kids!)

2. The Magnetic Marketing System
How to "Position" and Market yourself for Success
A simple, effective system for prospecting that saves time, money and energy. Attendees of the three hour or full-day workshop will leave with tangible tools they can put to work immediately to improve their results
Formats: 1-day seminar, 3 hour Resultshop™, 1 1/2hrs presentations

Learn how to position yourself to ATTRACT a steady stream of new clients. Discover the art and science of becoming the "go to" advisor in your target market. Expect to come out of this session with renewed and defined strategies that will work for you! Hundreds of Financial Service Professionals have used Mandy's Magnetic Positioning System to double, triple even quadruple their income their income, why not you?
3. Magic Words that Sell and How to Use them
Words literally work like magic! Discover the language of influence and learn how to make your presentations more compelling
Formats: 1-day seminar, 3 hour Resultshop™, 20 minute- 1 1/2hrs presentations
Discover:
• The EXACT words to use to get anyone to buy anything from you.
• How to turn ordinary words into magic to your prospect's ear
• The phrase that sabotages even the BEST sales presentation without people realizing it
• The one thing to say that will get you a better price in 80% of your negotiations.
• Why sorting for "visual" "auditory" and "feeling" is a waste of your time, and can actually lose the sale. What to sort for instead.
• A SUPRISINGLY simple way to make others feel good about you. (Yes, this works with clients, family members, spouses, even your children!)
• Three Magic Questions that get you the sale
• Two magical ways to close and solidify the sale (without sounding like a sales person)
• How to elegantly overcome objections and close the deal

4. Discover Your Peak Performance Zone

At any given time your productivity, behavior and even your enjoyment of life, is driven by how you are "feeling." This program will teach you the latest, greatest, most effective shortcuts to getting into a "success state"– AND staying there!
Formats: 1 ½ hr & 3 hour ResultShops™ 20-45 minute presentations
Experience the feeling of being in your peak performance zone
• Discover how Feelings and States of Mind are Naturally Triggered. (Learn how to use this process to improve your health, happiness and success. )
• Identify your energy thieves and productivity zappers
• Learn what to do to overcome your performance drainers
• Discover a quick, simple shortcut for getting into a peak state – anytime, any place
• Get rid of worry and doubt in 5 minutes or less

5. How to Get Organized, Focused and in Control:
Critical Self-management Skills for Insurance Professionals
How many opportunities have you missed because of "things falling through the cracks?" Learn how to organize your "stuff" and leverage your time more effectively. Experience the power of Action Management.
Formats: 1 Day Seminar, 1 ½ hr & 3 hour ResultShops™

• Propel yourself toward your most optimistic income goals
• Learn how to prioritize, organize and control your time and your "stuff"
• Discover a quick, simple process to overcome procrastination and move projects forward
• Free yourself of stress, worry and overwhelm with an effective action management system
• Simplify workflow
• Manage your time and energy for maximum results
• Eliminate crises management
• Maximize opportunities and stop details and opportunities from falling through cracks
• Get and stay focused on your most important goals
To arrange a program for your group, please call 954.587.8873